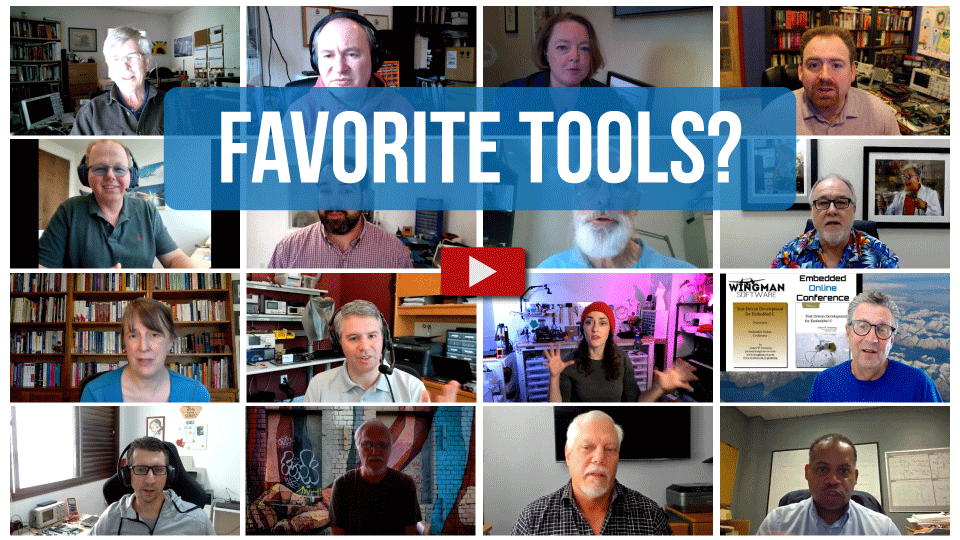 We've asked the speakers of the
Embedded Online Conference
to tell us about their favorite hardware and software tools for Embedded Systems development. What about you? What are your favorite tools?
To post reply to a comment, click on the 'reply' button attached to each comment. To post a new comment (not a reply to a comment) check out the 'Write a Comment' tab.
Please login (on the right) if you already have an account on this platform.
Otherwise, please use this form to register (free) an join one of the largest online community for Electrical/Embedded/DSP/FPGA/ML engineers: